Meeting Highest Standards of the Profession, Fellowship and Board Certification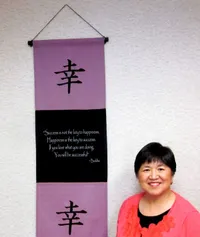 Dr. VanHoy is the only developmental optometrist in Indiana who has achieved both her fellowship in the College of Optometrist in Vision Development as well as the College of Syntonic Optometry. She was also an optometric consultant to an autism center serving young adults with autistic spectrum disorder in Kuwait in 2013 - 2015.
"When I decided to become an eye care specialist, I made a commitment to pursue the best education possible. But I knew that my learning would not stop after graduation. The science of eye care is constantly changing, so I take continuing education classes to ensure that my patients get the latest and most effective treatments possible."
STRONG EDUCATION AND TRAINING FOR CARE YOU CAN COUNT ON
A.B.: Optometry, Indiana University, 1969
O.D.: Indiana University School of Optometry, 1971
Board Certified: Specialist in Vision Therapy
Certified: As a Neuro-Optometric Rehabilitation Specialist

MORE THAN 50 YEARS OF EYE CARE EXPERIENCE
"Before going into practice for myself, I took time to work directly with well-respected eye care professionals. The experience I gained in learning how to care for patients one-on-one was far more valuable than anything I was taught in a classroom."
Captain: U.S. Army Medical Service Corps
Served as Optometrist:
William Beaumont Army Medical Center, 1971-73
People's Health Center, Indianapolis, 1973-75
Indiana Boy's School Optometry Clinic, 1975-79
Health Optometry Clinic, 1975-77
Team Optometrist: Indianapolis Indians Baseball Team, 1986-91
Indiana Vision Improvement, Now... Eyes For Wellness, 1973-Present

SHARING KNOWLEDGE WITH OTHERS
"It's important for me to give back to the community by sharing what I've learned. Whether I'm teaching a class full of future doctors, meeting with fellow professionals, or explaining vision therapy to a parent's group, I'm glad to know that others can benefit from my experience."
Former Instructor: Occupational Therapy Department, Master's Degree Program, University of Indianapolis
Lecturer: Indianapolis Preschool Council, Columbus Regional Hospital Rehabilitation Department, Crossroads Rehabilitation Center, State Convention For Occupational Therapy
State Director: College of Optometrists in Vision Development 2008, Optometric Extension Program Foundation 1990-94
Member: American Optometric Association, Indiana OptometricAssociation, Neuro-Optometric Rehabilitation Association, College of Syntonic Optometry, College of Optometrists in Vision Development
Board Member: Indiana Optometric Board of Examiners, 1986-92; College of Optometrist in Vision Development 2001-04
International Examiner: COVD 2004-05
Trustee: College of Syntonic Optometry 2001-2010
President: College of Syntonic Optometry 2011-2016